Savage CBD – 2019 Review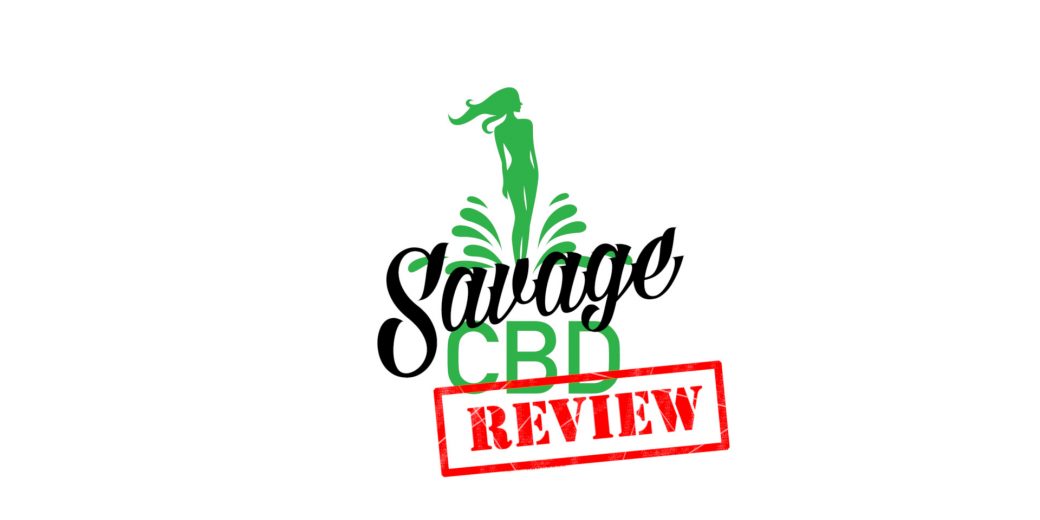 Savage CBD is a Californian based firm which has been selling CBD and vape products wince 2015. if like us you are searching for the best CBD brand out there, keep reading this article to learn more about Savage CBD products and find out if they are worth the hype.
---
---
Savage CBD Quick Facts
Our Rating
We strongly suggest checking them out if you are looking for quality CBD products with amazing flavors at a reasonable price!
---
About Savage CBD
Savage CBD is affiliated with Savage Enterprises which was founded in 2014 by Chris Wheeler in Orange County California. By 2015, they decided to go all in on vaping products and developed strong abilities to produce unique flavors for their vape products. As you can figure out CBD Savage is their CBD branch for which they are using the same know how to enhance flavors and come up with unique CBD products.
They operate through savagecbd.com and offer a wide range of products from vaping and tincture products to edibles, pet spray and even… Sunscreen. How did they come up with such products? No idea, but their products have excellent customer feedback and are reasonably priced so we thought we would give it a try.
According to their Savage CBD, Savage CBD strives to help customers by providing high quality all-natural CBD products at reasonable price. To make sure that the products have a consistent quality, the firm lab tests each and every batch and checks taste and authenticity. Please check Savage CBD "abous us" page to learn more about the firm !
Like many other CBD firms, Savage CBD commercializes all natural, lab tested and organic CBD oils and extracts. They are committed to the quality of the products they sell, all of which are pesticide free, GMO free, and THC free (<0.3% requirement), providing top of the charts benefits for their customers. According to the 88 five-star reviews and numerous testimonials diplayed on their website, Savage CBD shows tremendous customer satisfaction figures, especially for their amazing products' flavor which makes a lot of sense considereing the company's background. Another way to verify customer satisfaction is to check Savage CBD Facebook page, which is rated 4.9/5 based on the opinion of 187 viewers. On that matter, Savage CBD can be found on the web, Facebook, YouTube, Instagram, Pinterest, Twitter, and Snap Chat. If you don't know the brand well, we strongly recommend that you take some time to check our review and read comments left by people on social medias before you decide to buy any of their products.
---
Exclusive Savage CBD Coupon Codes
We have worked with coupon sites and Savage CBD to make sure we would provide the best coupons and offers currently available for Savage CBD. To reveal our unique codes click on the below buttons. You will get up to 15% Off your entire purchase at Savage CBD with our exclusive coupon code. Most importantly, all our codes have been verified by our team and work perfectly fine. Don't waste your time trying to find other coupons, We have spent many hours searching coupon sites for the best deals (and believe us there are many many many coupon sites out there) and these coupons are the best and are 100% verified so go for it and save up to 15% Off your Cart ! More coupons are available on our dedicated coupon page.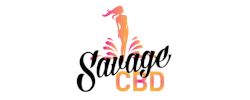 25% Off Site-Wide + Free Shipping - Exclusive -
Get 25% OFF Site-Wide and Free Shipping with this exclusive coupon!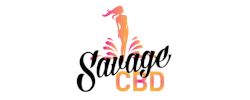 Free Shipping to the US
Free Shipping for US customers
---
3 reasons why you should choose Savage CBD
Here's 3 reasons why we think Savage CBD is worth your time:
Quality
Because of the lack of FDA regulation, not much can be done to stop low-quality CBD companies from making false claims about their products. Savage CBD uses third-party labs to test cannabinoid levels (CBD and THC) and prove the quality of their products. They test every new batch of CBD and make sure that there are undetectable amounts of THC. In addition, Savage CBD uses high quality CBD obtained via a clean CO2 extraction process to avoid oil contamination which could lead to undesired side effects. Given the company' vape background, they also put a special attention to having quality flavors like no other CBD firms.
Affortability
On average, premium brands charge about 15-20 cents per milligram of CBD . This would mean that a 30ml tincture with 500mg of CBD should cost anywhere between $75 to $100. Savage CBD 500mg bottle costs just $49.99 which is 33% to 50% cheaper than the expected price. When compared to other brands, Savage CBD has some of the most competitive prices we've seen. Let's compare the different concentrations you can get.
At the 250mg, the price difference is moderate, at the 500mg, the price however, the price difference starts to be meaningful and at the 1000mg we believe there is strong value for money ! In addition, Savage CBD offers coupon codes and discounts all year round, military discounts and free shipping on all orders so should be able to get an even better deal. In fact, you should check our dedicated coupon page to make sure you get the best rebates at checkout.
Customer satisfaction
As said earlier we found extremely little unsatisfied clients. In fact, if you check Savage CBD Facebook page, you will see that it's rated 4.9/5 based on the opinion of 187 viewers. The only negative comments relate to shipping delays and unfriendly return policies (there are absolutely no exchanges for any reason). However, most of the products are rated 4.5-5 stars and pretty much all reviews are very positive. People are very pleased with the quality of the products seem to be particularly satisfied by the price/quality ratio, the amazing flavors they get and the customer service !
"Thank you savage cbd!! not only do they have amazing products and prices, but they always offer great discount codes, do amazing giveaways and their customer service is outstanding! the best customer service I've ever dealt with and that's no joke."
---
Savage CBD Product List
Savage CBD offers a wide variety of CBD products including vapables, tinctures but also more uncommon products such as BD juice, Tinctures, Lotions, Sunscreen, Aloe, CBD Gummies, Lotions, Pet Sprays and more. Given the company' vape background, it is not a surprise that vapables remain their main and one of their most successful product line. CBD juice, Tinctures, Lotions, Sunscreen, Aloe, Gummies, Pet Sprays and more.
---
Vapable CBD
---
Edibles
---
CBD Oil Tinctures
---
Essentials products
---
CBD for Pets
---
Cartridges & Disposable Pens
---
Savage CBD Apparel
---
Placing an order at Savage CBD
As for all store, we decided that the best way to provide feedback on a company and its products was to actually order and test the products ourselves. So we randomly picked a couple of products and added them to our cart:
Our Savage CBD Cart
The total amount of our cart was $107.97. Then we applied on of our coupon codes (check out our dedicated page for the best coupon code available for Savage CBD) and we saved 15% ! Note that there is currently a better code to get up to 25% !
In total we paid $91.78 and we decided to use the Free shipping option (which took a long time... but was free). Please check our shipping chapter to get more information on available options, price and delivery time.
---
Savage CBD Vape Liquids Review
The product we ordered is the 250mg Hustle CBD E-juice. It's part of their Savage Line which contains 6 flavors (Driven, Hustle, Passion, Serene, Tranquil and Vape Shot). All their products are designed to work fine with any vape device. As for vape oil manufactured by other CBD brands, Savage CBD oil is diluted with vegetable glycerin and propylene glycol. This is done to enhance your vaping experience. Note that even though this product is intended for a vaping experience, you may also ingest E-juice orally.
What are Savage CBD Vape Oil options?
As mentionned above, Savage CBD commercilizes 6 flavors of Vape Liquids (actually 5 and 1 flavorless.)
Savage CBD's e-liquids come in a 30ml bottle and are available in 250mg, 500mg, and 1000mg. 30ml bottles are the only size that Savage CBD has for CBD Vapables. By dividing the amount of CBD in the bottle by 30ml you will get the amount of CBD for 1ml so let's do the math:
What's in the Bottle ?
Whether or not this is the first time you purchase a CBD product, one thing you should always know is what's inside the products. The ingredients in there are Propylene glycol, Vegetable glycerine, Cannabidiol (CBD) Isolate, Natural and Artificial flavor concentrate.
There are no additives or preservatives. It is made from non-GMO hemp plants. 100% organic with no herbicides, pesticides or chemical fertilizers. This product has been tested in labs for quality and purity. It is concentrated to about 8.33mg of cannabinoids per mililiter of oil (for the 250mg concentration bottle). The CBD has been extracted from the hemp plant via a CO2 process. Note that CBD taken from hemp has very low levels of THC, unlike CBD taken from marijuana. Therefore you will not feel "high" with CBD vape oil.
Note however that this is not a full spectrum product. Savage CBD has full spectrum products but these products are only CBD isolate.
How to use Savage CBD Vape Liquids ?
Savage CBD Oil was designed as a Vaping product . It's been tested in labs for quality and purity so If you're just beginning your CBD journey there are a good product to start with. However if you want a full CBD experience, we recommand you start with a tincture, because it'll give you a deaper experience. Note that although marketed as vaping products, they can be used as a tincture to help relieve anxiety or ease pain. The product is absorbed easily when taken under the tongue. That being said we believe tinctures products however are more convenient, because they have a longer shelf life.
What we liked / did not like about Savage CBD oil ?
Savage CBD's flavors did not disappoint. True to its reputation, thr firm has masterfully crafted some of the most delectable flavors in the CBD industry. From the moment you open the bottle, you can tell how nice the fruit flavor is going to be. There is no earthy taste associated with so many other CBD e-liquids. Note that the products are quite flavorful and might not be suited for everyone.
The oil was super clear, had no crystallization and no clumps which is exactly what any customer should be looking for. Savage CBD is putting a lot of efforts trying to keep high production standards and the quality really showed up when we tested the products.
One other pleasant surprise is that Savage CBD's background in the e-liquid industry gives the company a real advantage for vapables. Just like using traditional vape juices, each bottle had a nice flavor and a great cloud production. We think this is the main competitive advantage of Savage CBD, they know how to meet the requirements of both e-liquid users and CBD users!
What's our analysis of the lab reports?
The 250mg Hustle CBD E-juice that we bought was tested on March 13th, 2019 by SC Laboratories in Santa Cruz, California. The results are available to anyone but you can also download them below. Here are the full reports for the Savage E-liquid line :
When reviewing the lab reports for the 250mg Hustle CBD E-juice, we found that microbiological impurities. heavy metal and mycotoxin have not been tested for.
The Cannabinoid profile analysis was carried out using a high performance liquid chromatography and the results indicate a CBD concentration of 8.71 mg/ml which corresponds to 261.3mg per bottle. This means there's actually more CBD than listed by Savage CBD on the label.
There is limited information regarding the CBD source and production but it is fair to assume that they infuse their e-liquids with hemp CBD isolate.
It is important to note that each new batch of CBD is tested and the results show undetectable amounts of THC. Although no information was provided with regards to harmful pesticides, heavy metal and contaminants, the lab reports gave us satisfaction and are consistent with the information provided by Savage CBD. It is important to check these figures and analyses as the CBD industry does commercialize products that can impact your health.
If you have any questions or concerns, we recommend that you check Savage CBD FAQ or alternatively you may also consult your Physician.
TheWeedCorner View
Savage CBD E-juice are available in five flavors and the vape shot. This ensures that no matter what, there will always be a flavor that you should like. We tried Hustle CBD E-juice and found it really pleasant. The taste really pops but was not too sweet. It was much nicer than the natural, earthy taste of hemp.
Savage CBD is a great example of a firm applying its unique abilities (producing fantastic flavors for Vapables) to another market (CBD vape juice). They manufacture well-mixed flavors and high quality lab tested products.
What we really liked is that prices at Savage CBD are very reasonable and they always have some really interesting deals. This is definitely one of the most affortable quality online store for CBD!
We've read hundreds of customer reviews and studied the most important features of each product sold by Savage CBD. Overall, they have excellent customer feedback. The Hustle CBD E-juice really helped with stress regulation and discomfort. People also use it to deal with depression, anxiety and pain management. On that point there is pretty much 100% positive feedback.
The vape shot deserves a special mention as it is extremely hard to find 1000mg bottle in the market!
Unfortunately, Savage CBD does not do returns and there are still a few issues related to shipping but if the firm can work on that, it will surely become one of the main players in the year to come.
---
Savage CBD Sunscreen Review
Since the CBD industry started companies have tried to add to many topical products, from body lotions, to skin care products. It's a lot of marketing but it's also because of a (seemingly) endless list of medical benefits attributed to cannabidiol. One of the newest product launched by Savage CBD is CBD sunscreen so we decided to give it a try !
Why buy CBD Sunscreen?
CBD is mainly known to relieve pain and reduce anxiety. One of its hidden aptitudes, however, is to protect your skin from the sun's damage.
CBD compounds contain essential amino acids, and simple and fatty acids. which interact with your skin receptors to stimulate your endocannabinoid system. Much like any other skin care products CBD applied to the body nourishes and hydrates the skin. In other words, CBD Sunscreen helps moderate the skin's response to continual exposure to sunlight by regulating the renewal of skin cells. It also helps by creating a layer of natural SPF on the surface of your skin which acts as a extra protection layer.
Scientists haven't yet been able to measure precisely how efficient this layer of protection is so relying on it alone is not wise and could lead to undesired sun injury. However, combining CBD and sunscreen is a great way to obtain a robust sort of super-SPF sunscreen that offers an added layer of protection against the sun.
Don't forget that sunscreen will help protect you from burning but also from ageing and potential nasty cancers caused by the effects of repeated sun exposure. If you want your skin to looks great for years to come, it is recommended to use only water resistant SPF 30 (or higher) sunscreen and to replace it every 2 hours or after swimming. A 2003 research found that CBD may be a potential treatment to fight against melanoma (skin cancer).
Using a sunscreen with cannabidiol compounds can further protect your skin due to antioxidant properties. It will be a big boost in protecting against the development of ageing skin, wrinkles as well as skin conditions such as eczema or psoriasis.
Finally, using CBD sunscreen will also help reduce acne thanks to its ability to control the production of sebum, which is the primary source for breakouts.
How to choose a CBD Sunscreen?
Sunscreens absorb or reflect some of the sun's ultraviolet radiation and help protect against sunburns, skin ageing, cancers and more. Should you decided to buy a CBD sunscreen the main question you should ask is: is this a full spectrum CBD sunscreen?
Why? well because the CBD industry is still quite young and unregulated, brands can be vague about how they manufacture their products and what's inside. However, if you are about to buy a CBD sunscreen, you probably want to buy quality cream which will be efficient for your skin. Well scientific studies have demonstrated that full spectrum CBD is then the best solution for a Sunscreen.
Let's take a step back: the two most common types of CBD today are CBD isolate and full-spectrum CBD. CBD isolate is almost 100% pure CBD which means that during its extraction process, almost everything which is not CBD has been removed, including THC but also all the 'good stuff' some of which may have benefits for your health. Now full spectrum CBD, on the other hand, contains the good stuff too including cannabidiol but also hundreds of other cannabinoids, terpenes, and fatty acids which have therapeutic value of their own for the skin.
As a consequence, a CBD Sunscreen will be more effective if it is a Full Spectrum CBD Sunscreen
Savage CBD Sunscreen is a full spectrum product. It says so on its label and the product was tested in a third-party laboratory so we think it's a good product to buy should you want to try a quality CBD sunscreen.
What is in the Bottle ? Lab Reports Analysis
Savage CBD Sunscreen was lab tested on June 19th, 2019 by SC Laboratories in Santa Cruz, California. The results are available to anyone, just click on the below link to read it.
Savage CBD Suncreen comes in a 60ml bottle which contains 100mg of CBD. It's SPF 30 and it is waterproof. The bottle as the perfect travel size, and the product itself is just sunscreen, there is no added parfum and it's white in color.
According to the Lab results, the bottle actually contains 109.8 mg of CBD so there is more CBD than what's on the label. The difference is quite significant but hey better more than not enough.
As mentioned in the previous section of this review, this is a full spectrum CBD sunscreen. It's GMO Free and pesticides free. The product has undetectable amount of THC so you will not feel "high" if you are using Savage CBD sunscreen.
TheWeedCorner's feeback
To be honest we have not seen this type of product in many CBD stores. Savage CBD might well be one of first to sell a CBD sunscreen. This is a sign that this market is expanding rapidly into new areas and that more creative CBD products will be soon be available! Is CBD sunscreen a marketing product? Certainly but there are also medical benefits to a Full spectrum CBD Sunscreen.
The Cream itself was gentle enough and we liked the fact that it had no strong flavor. It would have been nice to have more SPF options but at least we got sufficient protection with SPF 30. We also liked that this sunscreen is waterproof and we thought the size of the bottle was perfect to use it everyday and carry it with you everywhere.
Overall we were very pleased with the sunscreen. The shipping however was disappointing: it took a week for our products to arrive by mail which is a bit long.
---
Shipping
Shipping is probably something Savage CBD's could improve. Although they offer Free shipping to all orders in the USA via USPS, we were quite disappointed by the time it took to process the order and get it delivered. Our product reached our mailbox more than one week after we placed the order. This is too long and it's longer than other options proposed by other CBD stores.
So how long does it take to process and ship an order? According to Savage CBD, it takes between 5 and 7 business days (not including weekends or holidays) just to process the order. Then the order is shipped via USPS which will take another 2-5 business days depending on how busy they are. So in total we are talking 7 - 12 business days!
Savage CBD is not liable for any delays once the products are in USPS hands so in case you have any issue you should get in touch with USPS directly.
We found many customers happy with the delivery time and most people probably receive their products within a reasonable timeframe but we had to wait more than a week and that was not ideal. We also found quite a few people complaining about the delivery time like this customer:
---
Customer Service
Even though Savage CBD is a rather new player in the CBD industry, the firm has invested some time to build a quality image. They have also done tremendous efforts to improve customer services and definitely deserves an applause for that.
To be honest, we did not have any issue with the products we ordered, nevertheless we decided to call their customer service and to ask them a few questions. We spoke to top notch professionals who knew everything about Savage CBD products.
That being said, we think Savage CBD should do something about their refund and cancellation policy. Basically, they don't do returns and once your order has been placed, it's impossible to get it cancelled. This is not really what we would call "customer friendly". Additionally, given the rapid expansion of the CBD market, we think that companies treating their customer better than others will end up getting a bigger market share, so we would strongly advise Savage CBD to work on this.
On another matter, we found issues with abusive text messaging from service providers. A few customers were clearly getting sick and tired of opting out so Savage CBD might want to choose carefully their service providers and have strict policies with regards to the use of their customers' contact information.
We have listed below some of Savage CBD customer policies:
If you have any questions, you may contact Savage CBD by clicking here.
Savage CBD is also very active on social medias and quite careful about their image so a great way to reach them and you will get useful information and feedback from other users is to check their facebook page .
---
Our Verdict
Savage is a relatively new comer in the CBD industry, but they sure are killing it. They really stand out for their amazing vape flavors (no earthy, hemp flavor) which actually also taste pretty good when taken orally.
They provide high quality lab tested products with strict control standards (they test every new batch of CBD they get). Lab results are available online for each of their product and is you still have questions, Savage CBD has a nice and friendly team here to help.
Prices are very reasonable and they always have some really interesting deals (check out our dedicated coupon page). This is definitely one of the best online store to buy your CBD juice.
Any negative comments? Sure, like many young firms they tend to have too many products. In our view it is preferable to have only a few products for which the quality will be undisputable. That being said some people like to buy CBD Sunscreen and other shiny products, so the only question is what will they think of next?
Instead have investing in new product development, we would recommend Savage CBD to have fewer products and to focus on their customers with friendlier customer policies and faster delivery.
All in all, we rated Savage CBD 8.5/10 because it's surely one of the best CBD store out there! We strongly suggest checking them out if you are looking for quality CBD product with amazing flavor at a reasonable price!
Our Rating
Nuleaf Naturals Coupons codes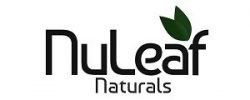 25% Off Sitewide At Nuleaf Naturals (100% Verified)
This code has been verified by our team. Enjoy 25% off by using this Nuleaf Naturals Promo Code !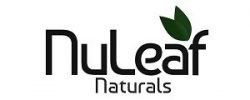 15% Off your Daily Order
Get 15% off any order at Nuleaf Naturals.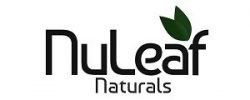 Free Shipping to the US
Free Shipping for US customers. Will take about 2-3 days.