The Best CBD Pens & Vaporizers (2018 Edition)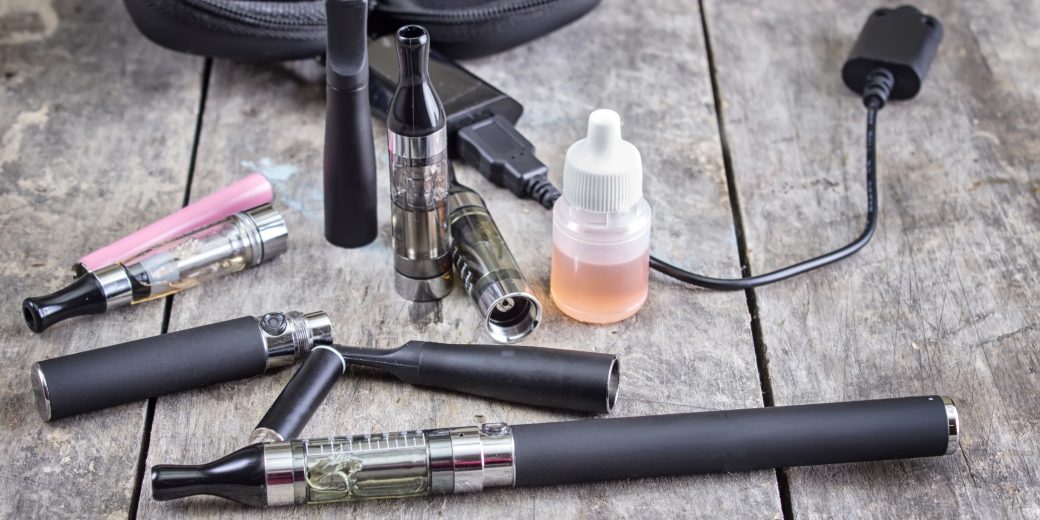 With the rise of vaping, a lot of new products have appeared on the market. One of the latest trends is cbd-based products. CBD, or cannabidiol, is a byproduct of hemp, non-psychoactive, and legal in most states. It is said to have numerous virtues (ease pain, anti-anxiety, anti-cancer, ...) (source). Over time, vaping cbd oil have become more and more popular and there exist a large panel of cbd vape pens, ranging from a few dollars to hundreds of dollars. It's easy to get lost in this jungle. In this review, we'll provide you the keys to figure out the best cbd pen for you.
---
Best Vape Pens For Beginners
Best Vape Pens For Advanced Users
---
How does a vape pen work?
A vape pen has 4 main parts:
a heating chamber, or atomizer
a battery
a tank
a mouthpiece
The heating chamber or atomizer:
The atomizer is the heart of the vape pen. It is responsible for heating the material and vaporizing it. The temperatures of a heating chamber can range from 350°F - 480°F (200°C-250°C). In most models, this temperature can be adjusted to reach the vaporizing temperature of the material vaped (herbs, concentrates, oil, wax, e-liquids, ...) and the desired amount of smoke. Atomizers can be constituted of different materials (metal, ceramic or quartz) and have up to 3 heating coils.
The battery:
The battery is the power source of the pen and it comes in various sizes and colors. Usually, a standard vape pen battery can hold up a few hundred puffs. Yet, higher-end pens can easily achieve more than 1000 puffs. It's a tradeoff between size and autonomy: the bigger the battery, the more powerful and long lasting it will be. Some vape pen can also be plugged through USB or directly on the wall.
The tank:
The tank, or pod, is the chamber that holds the material to be vaped. Vape tanks can contain many types of materials: dry herb, (cbd) concentrates, (cbd) wax, e-liquids, vape juices, etc... Usually, atomizers and vape tanks are sealed in a unique, replaceable piece. Note that pens used with dry herbs are different from pens used with liquids or wax. Don't try to stuff your liquid tank with dry herbs, it won't work.
The mouthpiece:
The mouthpiece is situated on top of the pen, where the user inhales the vapor produced by the atomizer in the tank. Again, it exists in various materials: plastic, metal, glass, ceramic or even wood. The mouthpiece is a central part of the vape pen and it can rapidly wear or break if not manipulated carefully. Some prefer glass pieces over plastic ones because the latter tend to compromise the vapor and leave a plastic taste in the mouth. A few mouthpieces also have extra features like shapes that cool down the vapor before it reaches your mouth
What are the advantages of vape pen over traditional smoking?
Vape pens convey many advantages over traditional smoking. First, they don't generate byproducts from tobacco/cannabis combustion. Indeed, chemicals like carbon monoxide, ammonia or hydrogen cyanide usually have higher combustion points. As we can control the temperature of the atomizer, we can easily get it to the exact vaporizing temperature of the vaped material. Second, vape pens come with ad-hoc smoking materials like cbd waxes or cbd concentrates, which provide a greater CBD purity. As an illustration, smoked CBD contains 88% non-cannabinoids whereas CBD concentrate vapors contain more than 95% CBD. This results in a clearer, longer lasting effect. Anecdotally, it is also more convenient as you don't have to keep a lighter around.
What do we put inside a vape pen?
We can split vape pen materials into 4 categories:
dry herbs
oils
e-liquids
waxes
Dry herbs:
It's the most natural way of smoking herbs. It's like smoking herbs through a cigaret or a rolled paper but with an advantage: it is tastier and healthier. As seen previously, vaporization prevents combustion byproducts to appear and preserve the initial taste.
Oils:
Oils also exist in a wide variety of origins and tastes. We can differentiate CBD hemp oils (a mixture of different oils from the plant that does not contain THC), Hemp oils that comes from the seed of the plant, marijuana oils, etc... CBD vape oil, for instance, comes with many flavors (berry, watermelon, peppermint, to name a few).
E-liquids:
E-liquids are different from oils in the sense that they contain a lot of extra chemicals used to support the vaporization: propylene-glycol (PG), vegetable glycerin (VG), nicotine, added flavors, etc ... Also called e-juices or vape juices, e-liquids define a set of liquids we can pour in our vape pen tank. Some users even create their own mixtures with exotic ingredients like vodka or caramel.
Waxes:
Wax is one of the latest products on the market and consuming wax is also referred as "dabbing". The first wax consumers were marijuana enthusiasts. But it quickly became popular beyond this circle with the development of cannabis byproducts like CBD wax. Today, most CBD pens and tanks are able to contain either wax or oil.
What to look for in a vape pen?
When it comes to buying a new vape pen, there are some points you want to address to find the one that best suits your needs. It usually depends on the frequency of use of your pen. A beginner might focus more on the availability and the accessibility of the pen. He will look toward an easy all-in-one solution or a starter kit. An advanced user, however, would rather have more control over his device. He will prefer customizable pen, with replaceable parts and refillable tanks.
---
Best Vape Pens For Beginners
The KandyPens RUBI vaporizer is a colorful vape pen ideal for beginners. It features a 1ML refillable pod with a 280mAh battery and a ceramic coil atomizer. The airflow tends to be a little loose for those accustomed to e-cigarets but, ultimately, it's just a matter of preferences.
KandyPens provides some enjoyable features like the air-activated battery: you no longer need to power the pen while vaping, it is activated automatically with the air flow.
We are particularly fond of the refillable tank: no need to buy expansive cartridges or proprietary pods. You can even fill it with custom-made liquids. Positive point: we didn't notice any liquid leaks during the refill of the tanks. Note that this pen can be used with both wax and oil.
---
The first striking impression we had when holding the Pulsar APX W vaporizer is how tiny it is. You can easily slide it into your pocket next to your keys without even noticing it.
The Pulsar APX quickly delivers powerful hits and great vapor clouds thanks to the triple coil quartz rod atomizer. We also liked the large size of the tank chamber which allows for longer vaping sessions.
We have to admit, though, it doesn't have the sexy curves of the Puffco Plus Vaporizer. This is mainly due to its huge battery. Autonomy has a cost.
The mouthpiece tends to become pretty hot during a vaping session and you'll usually have to wait until it cools down to slip it back in your pocket.
---
The Puffco Plus vaporizer is a good choice for beginners willing to perfect their vaping experience. It offers a solid and elegant design suitable for vaping in all situations. In addition, it comes equipped with a coilless atomizer, providing clean flavors and smooth airflow. It is also easier to clean.
We especially liked the built-in loading tool. You don't need to carry out a pipette with you to pour the concentrate in the tank: just unscrew the mouthpiece and you're set.
---
Best Vape Pens For Advanced Users
Like all vaporizers in its category, the R2 RiG Edition vaporizer is shipped with a USB charger, a steel dab tool, and a spare atomizer.
What differentiates it from the competition is its dual ceramic rod atomizer. This allows taking big hits, with great flavor, without getting the burnt taste that other coils get.
One of the most interesting features is the adjustable airflow ring at the center of the pen. It helps to get the right amount of air during the dab and prevents the system from clogging.
Other pleasing details: the R2 RiG Edition comes with a built-in wax storage at the bottom of the pen so that you no longer need to carry your wax jar around. Overall, you're going to get the draws of a dab rig or enail but with the portability and ease-of-use of a vape pen.
This is our go-to choice if you want to master the art of dabbing in a portable device for a reasonable price.
---
In the tradition of KandyPens premium vaporizers, the Prism and its older brother the Prism Plus come fully equipped with a USB charging cable, a dabber tool, a spare mouthpiece and two atomizers: a dual quartz rod atomizer and a ceramic coilless atomizer.
The finish of the Prism is remarkable, it feels smooth, slick and fits nicely in the hand. At first sight, the device is pretty simple: a button on the front, a micro USB charger on the side and battery LEDs on the other side.
The ceramic heating element allows for a long-lasting dab. It vaporizes wax smoothly, creating a nice amount of clouds. The dual quartz, on the other hand, provides a huge amount of smoke at the expense of greater use of wax.
---
The KandyPens Flacko Jodye vaporizer is a premium vaporizer. It comes with two wax atomizers. A dual quartz rod atomizer with quartz chambers to create dense clouds of vapor. And a coilless atomizer with a ceramic dish to keep the wax flavors intact.
When holding the Flacko Jodye Vaporizer, we appreciate the classy finish and the high quality of the materials (we tried the walnut collection one). On the vaping side, you can choose between 4 temperature setups, each one optimized for a specific vapor profile.
The KandyPens Flacko Jodye Vaporizer is a solid go-to portable device and the battery will last a couple days of moderate usage.
---